David B. asks:


I'm looking for software for our deer camp. I want to make a map of all of our deer stands on about 3000 acres by giving the latitude and longitude coordinates of our 60 deer stands. Will ExpertGPS do this for me?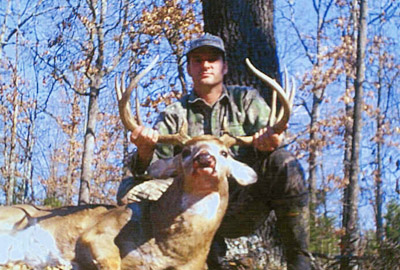 ExpertGPS makes it easy to create a map of your deer camp, allowing you to enter the coordinates of your hunting stands by hand (using the New Waypoint command), or by retrieving waypoints marking stand locations directly from your handheld GPS receiver. You can create your map over USGS topo maps, color or black and white aerial photos, scanned paper maps, or digital images or photos of your property.
In addition to marking the locations of deer stands, food plots, rub lines, or other hunting points of interest, you can use your GPS to record tracklogs as you drive around the property in your truck or ATV, and turn those GPS tracks into roads, trails, and property boundaries using the drawing and map editing tools in ExpertGPS.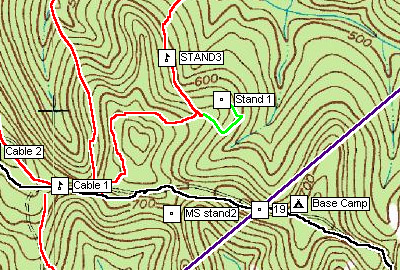 Once you've created a map of your deer camp or hunting lease, you can share it with others in your hunting group. ExpertGPS can send the waypoints and tracks you draw to every Garmin, Magellan, or Lowrance GPS you might own. ExpertGPS can print out color maps to carry with you into the field, or you can export a huge bitmap image and take it to Kinko's and have them print out a wall-sized map of your hunting property. You can even order custom maps of your hunting property from mytopo.com with your ExpertGPS map data printed right on them.
Because ExpertGPS lets you switch between topos and aerial photos with a single click, it's a great way to perform virtual scouting on your hunting property, letting you quickly find new areas to put up deer blinds, establish food plots, or that you'd like to investigate on foot. And if you carry a digital camera along with your GPS, ExpertGPS will automatically place any photos you take directly on the map when you get back. This is a lightning-fast way to record buck rub lines or your wildlife observations on your hunting lease.
Download the 30-day trial of ExpertGPS and start creating a map of your deer camp today.
Related Topics
Hunting with ExpertGPS map software