Ray K. asks:


I have downloaded property shape files from the Montana Cadastral mapping web site and want to place them on top of the Garmin TOPO 2008 MapSource map that in in my GPS to outline the property on the TOPO map, can you help me do this?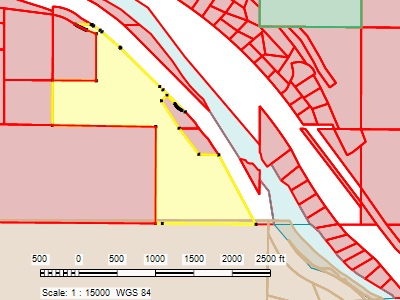 ExpertGPS Pro will import your property boundaries from the MT cadastral Web site, and allow you to send selected parcels to your Garmin as a GPS tracklog, which will appear over your TOPO 2008 MapSource basemap. You can then use your GPS receiver to locate the property boundaries.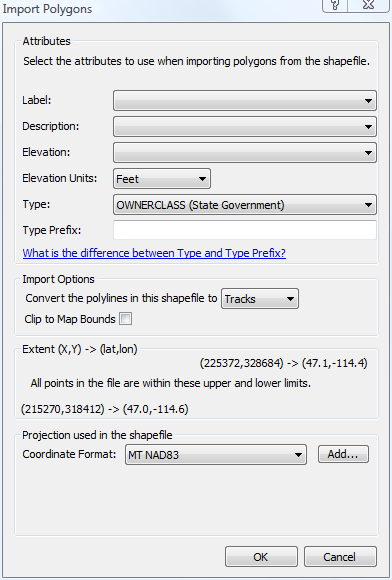 In ExpertGPS Pro, click Import on the File menu, and then select the parcels.shp shapefile that you downloaded from Montana's Cadastral Web site. Shapefiles from this Web site are in Montana FIPS 2500 state plane coordinates, NAD83 datum. If you haven't yet added this coordinate format to ExpertGPS Pro, follow these directions to add a new GPS coordinate format in ExpertGPS.
Once you've imported the MT cadastral shapefile into ExpertGPS Pro, you can select the property boundaries you'd like to send to your GPS (as I've done above with the parcel highlighted in yellow). On the GPS menu, click Send Selected to GPS, and ExpertGPS will re-project the MT state plane coordinates for your property outline into GPS coordinates that your Garmin (or Magellan, Lowrance, or Eagle) GPS can understand, and send it to your GPS.
Your Garmin GPSMAP 60CSx will display the tracklog representing the cadastral property boundary over the TOPO 2008 basemap. You should now be able to use your handheld GPS receiver to locate your property boundaries and corner stakes.