Mary B. asks:


I am trying to research a hand held GPS for my adult son who often hikes alone. The product reviews on one model on Amazon pointed me toward your topographical maps. Could you offer any suggestions about what model GPS you would recommend? There are so many out there and I haven't found anyone who is using one to give me advice. He is hiking in all seasons here in New Hampshire and has for years.
The cold would be a factor with batteries and reception should be top notch. He always researches and purchases quality equipment, but I would prefer to surprise him rather than ask his advice.
Thank you for any help you could offer.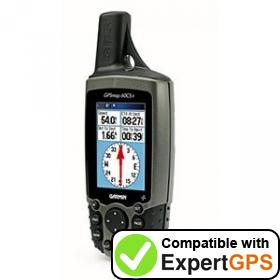 Like your son, I spend a lot of time hiking in the White Mountains of New Hampshire, and I rely on the Garmin GPSMAP 60CSx for all of my hiking and snowshoeing trips. This is an outstanding GPS for anyone who loves hiking, geocaching, backpacking, or winter sports. It fits comfortably in a pack pocket or you can attach it to your belt or sternum strap with its belt clip. (Just be very careful and check that it's still attached every few minutes.)
More importantly, it's a joy to use. It fits well in your hand, has buttons that you can use without removing your gloves, and the Garmin user interface is superb. I only recommend Garmin GPS receivers, based solely on the user interface.
There are at least three models in the Garmin GPSMAP 60 family. The GPSMAP 60CSx is the high end, with a color screen and an electronic compass and barometer. I'd pay the extra to get these two sensors – most serious hikers will appreciate them.
I'll throw out three other low-cost alternatives: the Garmin eTrex H, the Garmin Foretrex 201, and the Garmin eTrex Legend HCx. The two eTrex models are smaller, and use a little joystick button thing. That click stick is fine in the summer, but can be a real pain in the winter when you'd rather keep your gloves on. If your son will be leaving the GPS in his pack and only using it occasionally to confirm his location (which, honestly, is likely – trails in New England are well-marked), this wouldn't be a bad choice.
Taking that to the extreme, there's the Garmin Foretrex 201, which is ridiculously light and straps to your arm. I wear one of these for summer hiking or paddling. It does come with a extension arm strap, but I find it difficult to wear over a winter parka.
The GPSMAP 60CSx and Legend HCx have color screens and can display contour lines if you purchase additional software from Garmin. I find it very difficult to get a big-picture of the surrounding terrain on the little screen on the GPS receiver, and prefer to print out and carry a paper topo map with UTM grid lines created using ExpertGPS. All of the GPS receivers can display UTM coordinates, which makes it easy to plot your GPS location on the paper map.
The Foretrex has a non-removable, rechargable battery, but the other three Garmin receivers take two AA batteries. I usually use rechargable NiMH batteries with my GPS receivers, but a great gift for anyone who uses their GPS in the winter would be a pair of lithium AA batteries. Lithium batteries work much better at temperatures below freezing.
A GPS receiver is a great Christmas gift that your son will use for many years. Merry Christmas!