Michael B. from Washington asks:


I'm interested in using my GPS for hiking and I found the Backpacker.com web-site has hikes with trail routes that I can export to ExpertGPS. I was hoping that there were other such sites you can recommend that have a more complete list of hikes/maps.

Recommended sites with GPS trail data in GPX format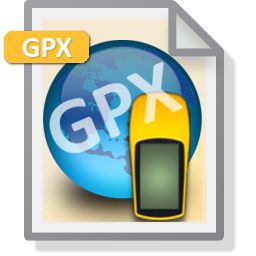 There are lots of great Web sites for exchanging and downloading GPS data. ExpertGPS uses GPX, the GPS Exchange Format, as its native file format, so you can open GPS data from hundreds of Web sites, print out a map, and send waypoints, routes, and tracks directly to your GPS. Here are some of my favorite sites that support the GPX standard:
EveryTrail.com – A newer site with lots of GPX data.
MapMyFitness.com – Runners can share routes or download and view them in ExpertGPS.
GPX Resources at TopoGrafix.com – At the bottom of the page you'll find additional Web pages that offer data in GPX format.
Know a good, free site that allows public download of GPX data? Add a comment below!